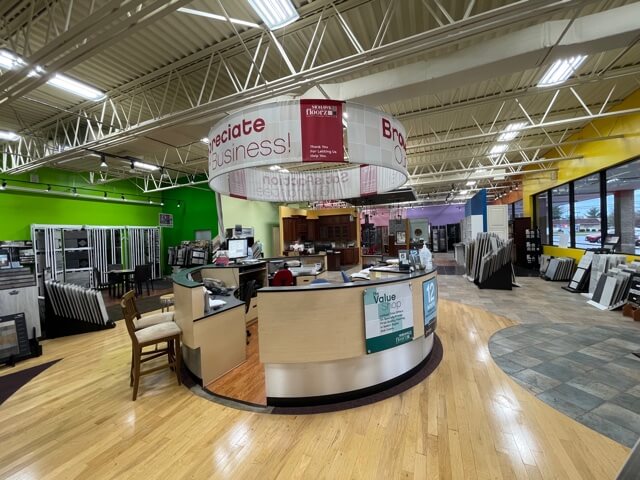 GENERAL CONTRACTOR IN WALDORF & SOUTHERN MARYLAND
If you'd like to hire knowledgeable general contractors who can help you with a home improvement project, turn to United Carpet Floors Kitchen And Bath. We're committed to supplying customers in and around Waldorf & Southern Maryland, with top-notch service. We offer a wide range of options, and our crew can handle projects large or small. Let us assist you with:
Ultimate experiences
with story, emotion and purpose
At United Carpet Floors Kitchen And Bath, our goal is to offer you options for your flooring installation project. Whether you've got an open budget or are working within financial constraints, we'll come up with suggestions to suit your style and surroundings.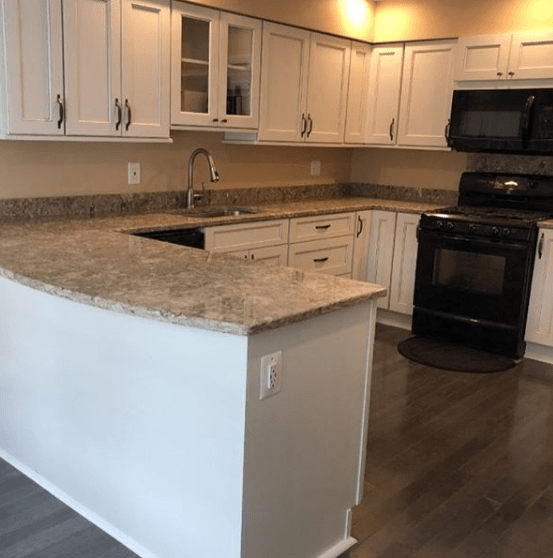 Let's create something extraordinary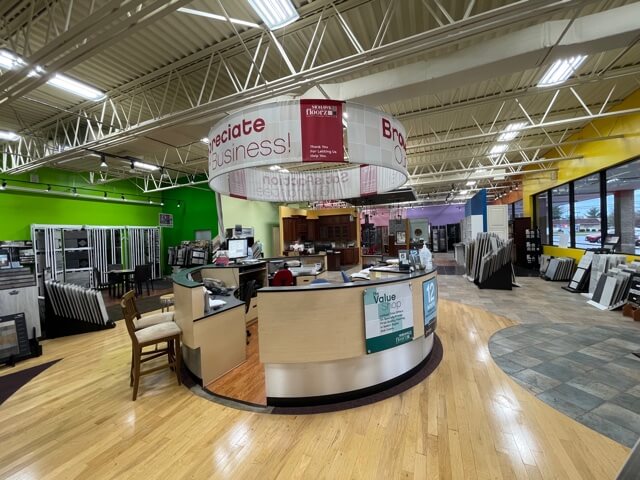 Strategy, Branding and Digital Services
Our friendly team will work with you to create a detailed plan for your home, and we'll give you an estimate that fully explains the costs. We're focused on offering our customers a great value for their money, and for quality assurance, we use only premium materials. No job is too complex for us to finish in a prompt fashion.
We're known throughout Waldorf & Southern Maryland for our dedication to customer satisfaction, and we'd like the chance to earn your business. Call United Carpet Floors Kitchen And Bath today to discuss your needs with one of our general contractors.
We (The Masons) just completed a home renovation over the last 2 1/2 months (workers in our house Mon-Sat most weeks) with this company. We feel that all this wonderful, high quality work was done for a reasonable price and would highly recommend this company to anyone considering an extensive renovation like ours or smaller projects. Any questions or concerns that arose during the process were addressed in a timely and very patient/professional manner. Much needed assistance in interior decorating ideas/suggestions was made available and honestly provided. From 1st setting foot in the showroom through the last day with a work crew in the house, we felt that everyone involved wanted to help us achieve the best outcome possible. Thanks so much. Special kudos to Michael (sales/interior design) and Daniel (master craftsman/jack of all trades).
United Carpet & Floors, Kitchen & Bath installed hardwood flooring on the second floor of my home and I am very pleased with the results. From day one when Adel and Pablo arrived at my home they worked diligently to get the job done and were always professional. They went above and beyond in their service to me and when I made a last minute change they willingly managed it. Also, Michael and other associates in the showroom were very friendly and helpful. Michael was responsive, always returning my calls and meeting my requests for more hardwood samples or other information. I used United Carpet & Floors, Kitchen & Bath in the past and I knew they would do an excellent job. They did not disappoint.
We have used United Carpet for two renovation projects in our home and both have been outstanding. From the customer service provided by Michael and Tim, to the quality workmanship of the crew, we couldn't be happier. Highly recommended!
My bathroom was just renovated and I couldn't believe how beautiful it looked afterwards. Micheal worked with me through the entire project and they explain everything upfront and are very patient. I am so happy that I selected United Bathroom and Kitchen for my renovation because they don't cut corners and they get the job done. You pay for what you want and this project was worth every penny!!!!! I have selected them to renovate my master bathroom and would refer them to everyone who doesn't mind paying for what youwant, trust me you won't be disappointed!!!!
We had a wonderful experience working with United Carpet Floors Kitchen and Bath! They were very flexible to our design, timeline, and communicated frequently. Price was competitive and they will not stop working until you are happy. We honestly thought it was too good to be true but they promptly delivered every service ahead of schedule! Would definitely recommend the company! They deserve 10 stars!
My bathroom renovation was outstanding, very pleased at the results
From the moment we met with Michael to design our master bath until the final work was done, we have been extremely happy with the work, design, craftsmanship, professionalism and guidance from everyone who worked on this project. Michael, Felix, and Daniel are extremely good at what they do!!!
My new bathroom exceeded my expectations. Everything was done as promised. Michael, Felix, and Delfino were very good to work with. I will use this company again to renovate my other two bathrooms. Great work!
United was recommended to us by two of our neighbors who had worked with them in the past. Shortly after their initial home visit in early December we met with Michael for a design presentation at their Waldorf showroom. The attention to detail and the 3D design really impressed us and honestly we were very pleased with low overall cost for full remodeling of our master bathroom and fairly large kitchen. The entire project was completed in less than a month and end result was absolutely Phenomenal. We highly recommend this company and would certainly use them for our next home projects.
My bathroom renovation was outstanding, very pleased at the results
United Carpet & Floorz installed hardwood in my entire home. They did a perfect job! Sam helped me hardwood selection and guided me through the process. Installation crew was also great. They were precise and met my needs. I am planning to come back to United for other home improvement projects in my house.
Just had my master bathroom completed by United Carpet & Bath of Waldorf, my wife and I couldn't be happier. Mike and crew did a fantastic job, even with all the minor details we suggested it turned out better than expected. Felix, the crew chief, always listened to us and completed everything to our satisfaction, including a last minute change to the design. What a great job….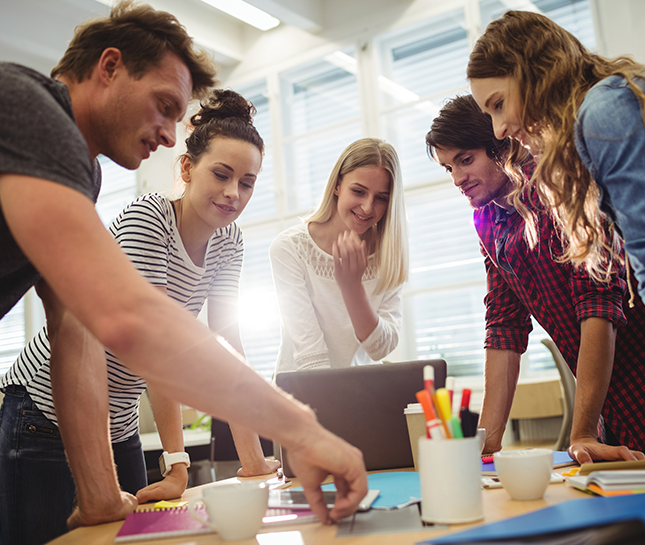 Strategy, Branding and Digital Services