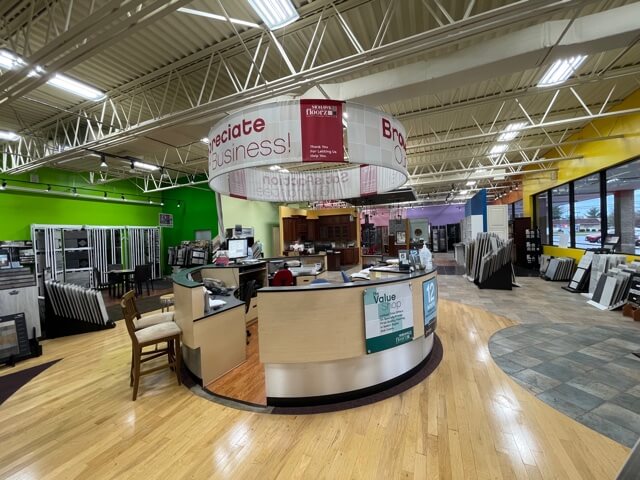 If you'd like to hire knowledgeable general contractors who can help you with a home improvement project, turn to United Carpet Floors Kitchen And Bath. We're committed to supplying customers in and around Waldorf & Southern Maryland, with top-notch service. We offer a wide range of options, and our crew can handle projects large or small. Let us assist you with:
Ultimate experiences
with story, emotion and purpose
At United Carpet Floors Kitchen And Bath, our goal is to offer you options for your flooring installation project. Whether you've got an open budget or are working within financial constraints, we'll come up with suggestions to suit your style and surroundings.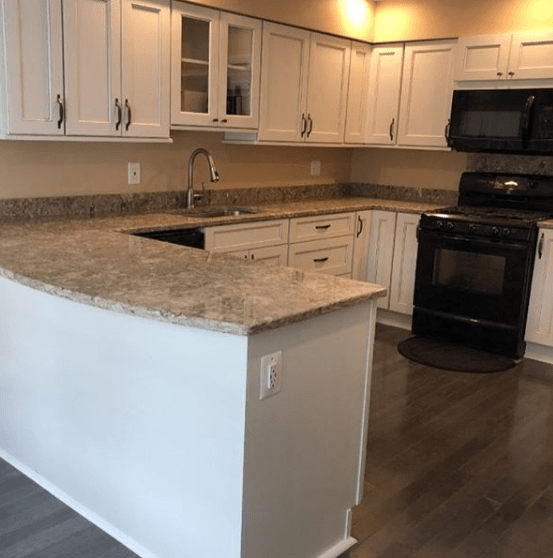 Let's create something extraordinary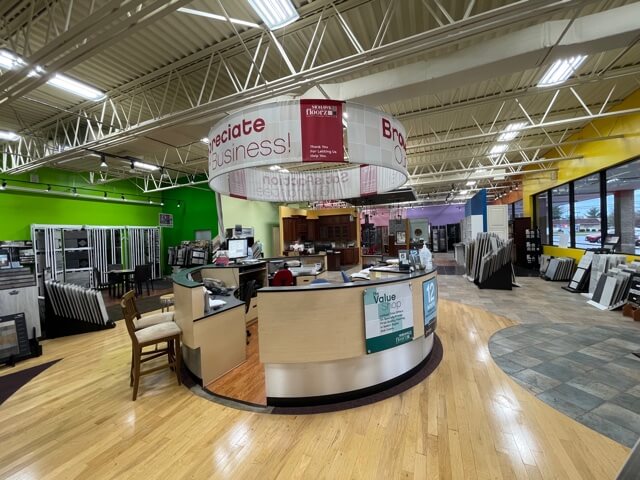 Our friendly team will work with you to create a detailed plan for your home, and we'll give you an estimate that fully explains the costs. We're focused on offering our customers a great value for their money, and for quality assurance, we use only premium materials. No job is too complex for us to finish in a prompt fashion.
We're known throughout Waldorf & Southern Maryland for our dedication to customer satisfaction, and we'd like the chance to earn your business. Call United Carpet Floors Kitchen And Bath today to discuss your needs with one of our general contractors.
We experienced the best remodel work in our over 4 decades of home ownership. The attention provided by Alex Atashi and his entire staff and remodelling crew was outstanding in every measure from transparency on pricing to target deadlines . The on going oversight by Alex was also impressive.
The crew that perform all of remodel from flooring to a new shower remodel to install of a delux bathtub to painting was done with superior workmanship with precision and calibrated to our specifications. The work ethic of the crew was outstanding
The akdy bath tub and faucet appliance is beautiful and very practical.
We recommend and endorse United Kitchen and Bath with a 5 star gold standard

Services: Remodeling, Tile work replacement, Repair water fixtures, Install flooring
After searching for a long time for a contractor to remodel my kitchen, I'm so glad that we came across United Carpet Floor Kitchen and Bath. They have a large selection of counter tops, cabinets and other items. The y started the job quickly and worked it to completion without any delays. Alex was our primary POC and he was great. Everytime we spoke after greeting he'd ask me if I'm happy with everything. He really cared that I was happy. If I voiced the slightest thing, he was on it bringing a smile to my face rapidly. The crews that did the work; Felix, Edwin, Timateo were very professional and also made sure that I was completely satisfied. I shopped for quite a while so I know they offered great value. I'm completely satisfied with my kitchen remodel so I expanded to the foyer and powder room. When my friends visited they said the work was "stunning". If you are in the market, you won't go wrong with United Carpet Floor Kitchen and Bath.

Services: Kitchen remodeling, Bathroom remodeling, Plumbing fixture installation, Repair flooring, Paint indoors, Interior structural repairs, Tile work replacement, Install flooring, Tile work installation
Max and the team who installed my carpet and hardwood floors were awesome from start to finish. Max came out and did measurements, provided an estimate and explained the differnet carpet and floor options in great detail. The 2 man crew who did the floors were beyond hard workers, they were quick, detailed and did an incredible job. Would definitley recommend them. Thanks again Max and Crew!!!!

Services: Install flooring
I am so happy with the service and price I recommend them to my parents for their upcoming remodeling. Thanks Alex for the remodeling. Everything you did was great and the same that I wanted.
United Carpet Floors, Kitchen and Bath have done a great job with all services they have provided me. Alex has been wonderful to work with. He is patient, understanding, flexible and compassionate about my ideas and upgrades to my home. Also, he has continued to ensure that my jobs are completed to both his and my satisfaction. Tim has also been great with showing samples and giving ideas to help make my decision making easier. I fully recommend United Carpet and Floors, Kitchen and Bath.

Services: Remodeling, Install flooring
Kitchen remodeling With new design we are very happy with the qualify of products and the performance. The sub contractors the company used were professional and knew what to do.

Services: Repair flooring, Install flooring
Had main level hardwood floors and stairs refinished. The work was done as promised. The floor and steps look fabulous. They also beat the competitors price. Customer service is also fantastic.
We just completed a kitchen renovation with United Carpet Floor Kitchen and Bath. We were shopping around during the Holiday season and from the time i met Alex I knew he was the one I will chose. His attention to detail was great. He explained to me my limitations based on size and his team was on point. He will check in every step of the process. Alex is professional and it is evident in his team and the way he works. I will definitely use him again for other home projects and I have no reservations in recommending him to family and friends.

Service: Remodeling
I can highly recommend United Carpet Floor Kitchen and Bath for any improvements you need in these areas. Alex Atashi and Max Rofougar are two of the most professional, competent and nice representatives of this type of company that you will find. After many years of living in Pinefield, it was time to change out the carpet and redo the main bathroom (Harvest Gold tile and tub no longer being a current style). I first met with Max regarding the flooring, wanting to change out the wall to wall carpet and install Luxury Viny Planking in every room in the house. Max is very knowledgeable and made sure I selected the best option. His install crew of Miguel, Lee and their assistants were excellent, ensuring the best installation and finish. I wanted the same flooring in the main bath and it made sense to renovate that room at the same time. Having Alex guide me through the process and advise the best finishes for a beautiful bathroom. His crew of Felix, Taco, and helper were superb. United provides top notch service at reasonable prices. I am so pleased with the service for the flooring and bathroom, they will be upgrading the kitchen. Thank you Max and Alex!

Services: Remodeling, Tile work replacement, Paint indoors, Install flooring
Max was very professional in helping my wife and I decide what type of flooring to use in our family room. He sent Milton and his team on the scheduled day and they did an exceptional job for us. We have used this company about 10 years ago, we tried to get other contractors in the estimating process who never returned our calls. We will continue to use this company for our future flooring needs as they do excellent work. Thanks again Max!!

Service: Install flooring
We (The Masons) just completed a home renovation over the last 2 1/2 months (workers in our house Mon-Sat most weeks) with this company - total redo/upgrade of the kitchen and both bathrooms, and refreshing of the living room , family room, hallways, foyer area and staircase - including all new appliances, fixtures, cabinets, flooring, plumbing, lighting, paint and ceiling surfaces - and are thrilled with the results. Michael, Tim, Felix, Daniel, Otto (and their assistant workers) were extremely helpful, hard-working, patient, professional and gracious in sharing their skills/talents to bring our home out of the 1980's and give new life back to a home that had become quite worn down over the past 30 years. We feel that all this wonderful, high quality work was done for a reasonable price and would highly recommend this company to anyone considering an extensive renovation like ours or smaller projects. Any questions or concerns that arose during the process were addressed in a timely and very patient/professional manner. Much needed assistance in interior decorating ideas/suggestions was made available and honestly provided. From 1st setting foot in the showroom through the last day with a work crew in the house, we felt that everyone involved wanted to help us achieve the best outcome possible. Thanks so much. Special kudos to Michael (sales/interior design) and Daniel (master craftsman/jack of all trades).
I recommend United Carpet Floor Kitchen and Bath to anyone who needs any and all the services that they provide, The Manager Alex comes out to your home and gives great advice and recommendations for all your home improvement needs, Alex is very professional and takes the time to listen and answers any questions or concerns that you may have, Felix who oversees all the home remodeling and the home repairs is so professional, Felix and his team are very hard workers, all ways on time, very courteous, always willing to answer your questions, keep you updated on all the work that they are doing, I have recommended United Carpet Floor Kitchen And Bath to serval of my family members and friends who have used their services and they were definitely pleased, I have been using this company for all of my remodeling needs since 2008, if you have any home remodeling and household repairs I definitely recommend that you use this Company.
Services: Remodeling, Repair flooring, Bathroom remodeling, Tile work replacement, Paint indoors, Plumbing fixture installation, Install flooring, Kitchen remodeling, Drywall installation
We've had several flooring projects in our home with United Carpet Floors. Great and competitive pricing and quality work! Wonderful experience with Max and the installers, they're hard workers. I've referred them to friends who like myself, are very satisfied with this company!
United Carpet & Floors, Kitchen & Bath installed hardwood flooring on the second floor of my home and I am very pleased with the results. From day one when Adel and Pablo arrived at my home they worked diligently to get the job done and were always professional. They went above and beyond in their service to me and when I made a last minute change they willingly managed it. Also, Michael and other associates in the showroom were very friendly and helpful. Michael was responsive, always returning my calls and meeting my requests for more hardwood samples or other information. I used United Carpet & Floors, Kitchen & Bath in the past and I knew they would do an excellent job. They did not disappoint.
We have used United Carpet for two renovation projects in our home and both have been outstanding. From the customer service provided by Michael and Tim, to the quality workmanship of the crew, we couldn't be happier. Highly recommended!
My bathroom was just renovated and I couldn't believe how beautiful it looked afterwards. Micheal worked with me through the entire project and they explain everything upfront and are very patient. I am so happy that I selected United Bathroom and Kitchen for my renovation because they don't cut corners and they get the job done. You pay for what you want and this project was worth every penny!!!!! I have selected them to renovate my master bathroom and would refer them to everyone who doesn't mind paying for what youwant, trust me you won't be disappointed!!!!
We had a wonderful experience working with United Carpet Floors Kitchen and Bath! They were very flexible to our design, timeline, and communicated frequently. Price was competitive and they will not stop working until you are happy. We honestly thought it was too good to be true but they promptly delivered every service ahead of schedule! Would definitely recommend the company! They deserve 10 stars!
My bathroom renovation was outstanding, very pleased at the results
From the moment we met with Michael to design our master bath until the final work was done, we have been extremely happy with the work, design, craftsmanship, professionalism and guidance from everyone who worked on this project. Michael, Felix, and Daniel are extremely good at what they do!!!
My new bathroom exceeded my expectations. Everything was done as promised. Michael, Felix, and Delfino were very good to work with. I will use this company again to renovate my other two bathrooms. Great work!
United was recommended to us by two of our neighbors who had worked with them in the past. Shortly after their initial home visit in early December we met with Michael for a design presentation at their Waldorf showroom. The attention to detail and the 3D design really impressed us and honestly we were very pleased with low overall cost for full remodeling of our master bathroom and fairly large kitchen. The entire project was completed in less than a month and end result was absolutely Phenomenal. We highly recommend this company and would certainly use them for our next home projects.
My bathroom renovation was outstanding, very pleased at the results
United Carpet & Floorz installed hardwood in my entire home. They did a perfect job! Sam helped me hardwood selection and guided me through the process. Installation crew was also great. They were precise and met my needs. I am planning to come back to United for other home improvement projects in my house.
Just had my master bathroom completed by United Carpet & Bath of Waldorf, my wife and I couldn't be happier. Mike and crew did a fantastic job, even with all the minor details we suggested it turned out better than expected. Felix, the crew chief, always listened to us and completed everything to our satisfaction, including a last minute change to the design. What a great job….